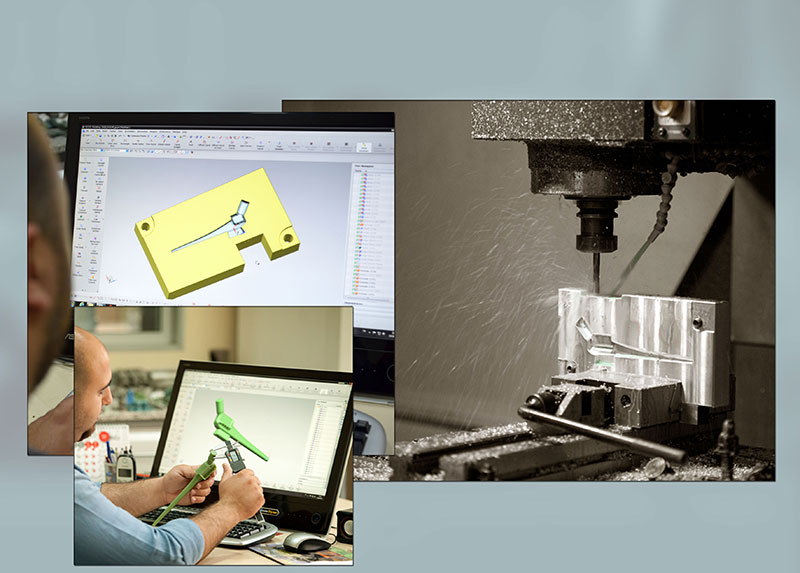 Toolshop
We use CAD technology to produce wax injection molds, cooling nad straightening molds in need and we verify molds and samples with three dimensional measuring device.
---
Mold Warehouse
Our mold warehouse has 3000 molds storage capacity which the mold movements are traced by the ERP program Molds are classified on the basis of customer and product and they are kept ready for injection.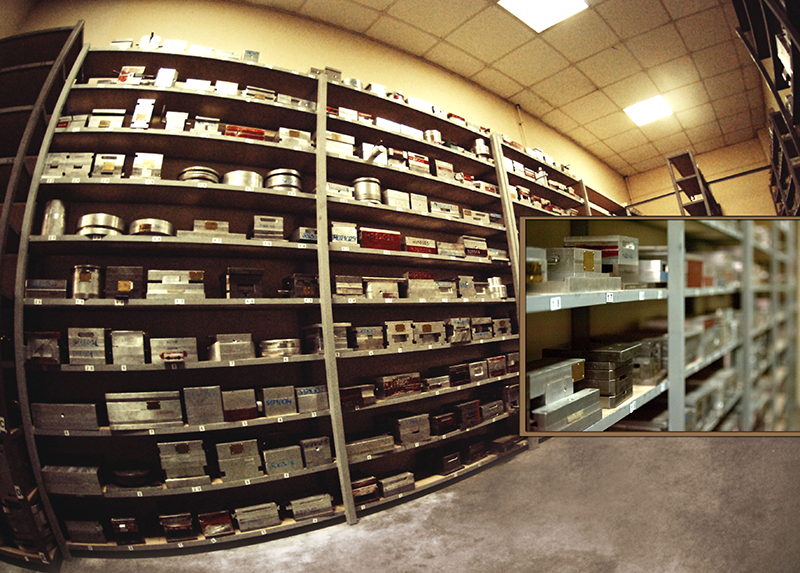 ---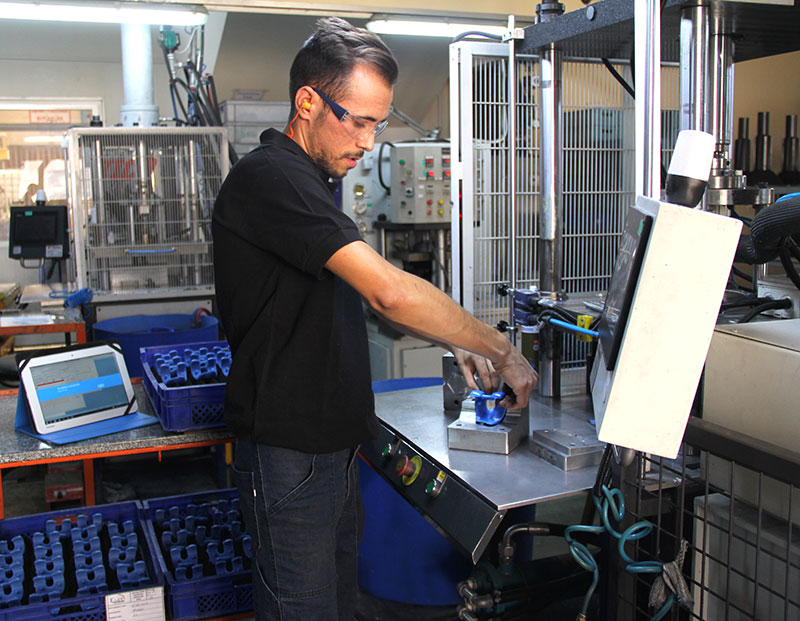 Wax Injection
Demands can be met quickly and wax parts can be obtained at target parameters by our 14 multi-directional injection machines and our experienced employees.
---
Tree Preparation
We determine customer demands, tree and gate designs which are convinient for the radiographic and mechanical requirements and the trees are prepared in aspirated dust-free environment.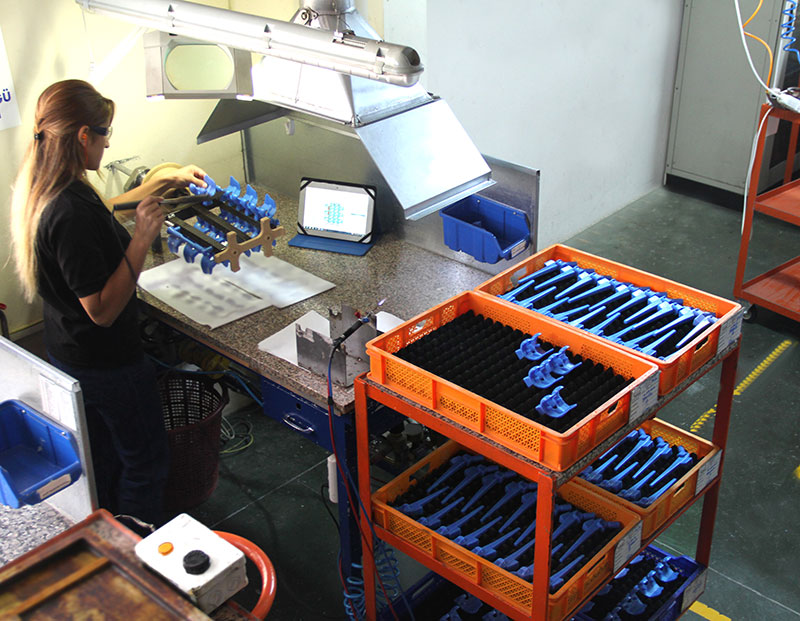 ---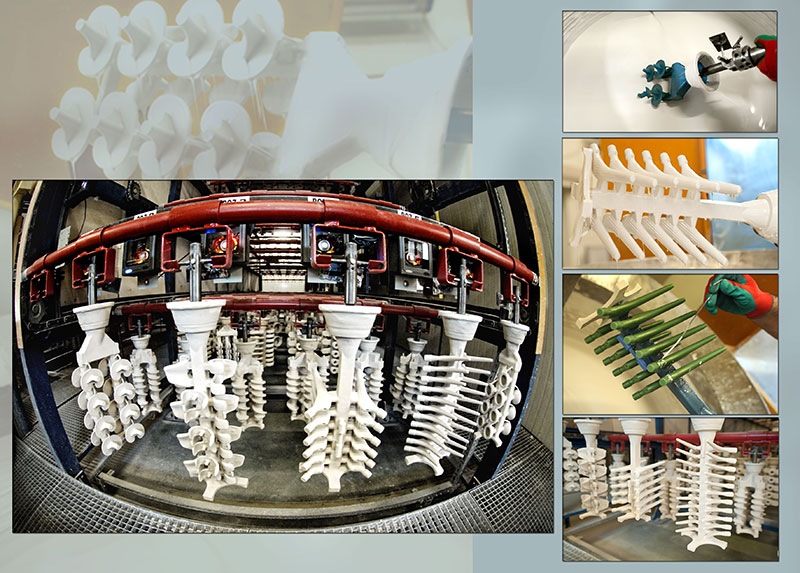 Ceramic Coating
In ceramic process, where the drying times defined in ERP system are monitored by automatic barcode reading system, the coating operations are performed in 24-hour automated climate controlled environments.
---
Autoclave
The wax in the ceramic mold formed in the ceramic process is dewaxed at the appropriate temperature and pressure to obtain the pattern volume to be cast.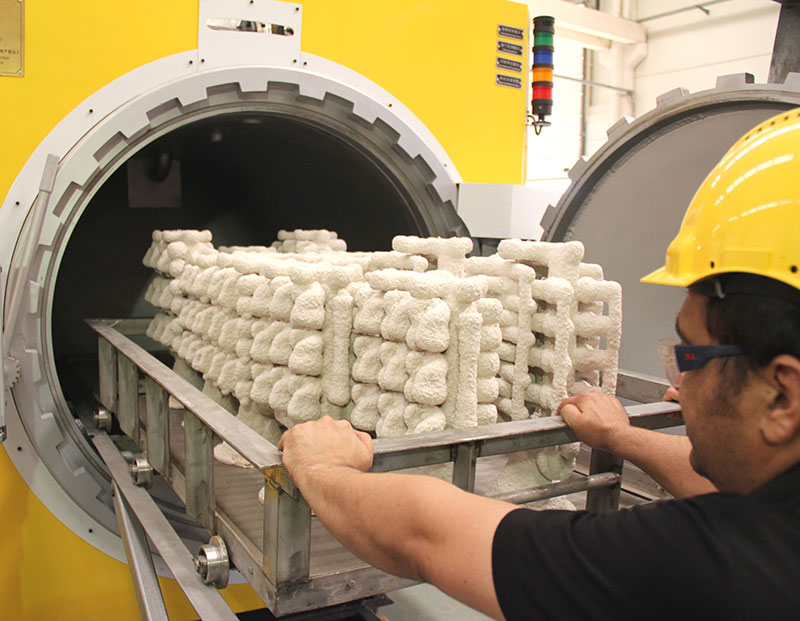 ---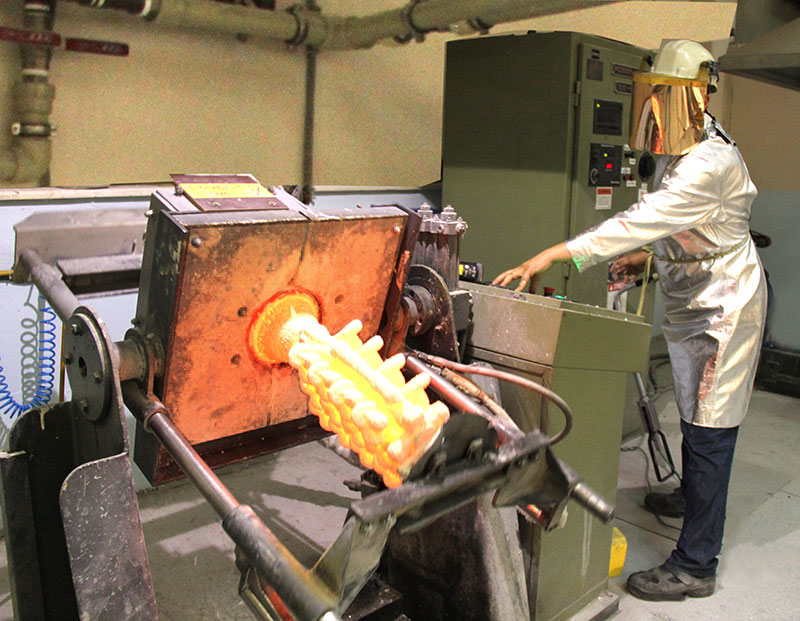 Casting
Casting is carried out using alloys suitable for chemical and mechanical tests in line with customer demands with the two existing induction furnace.
---
Quality Control
Destructive and non-destructive tests (chemical material analysis, hardness measurement, micro structure analysis, magnetic control, tensile, penetrant and radiography tests) made in accordance with customer specifications and international standards are carried out by experienced and certified employees.